JAIL IN PERSON VOTING
April 4, 2023 Consolidated Election
Kudos for a job well done!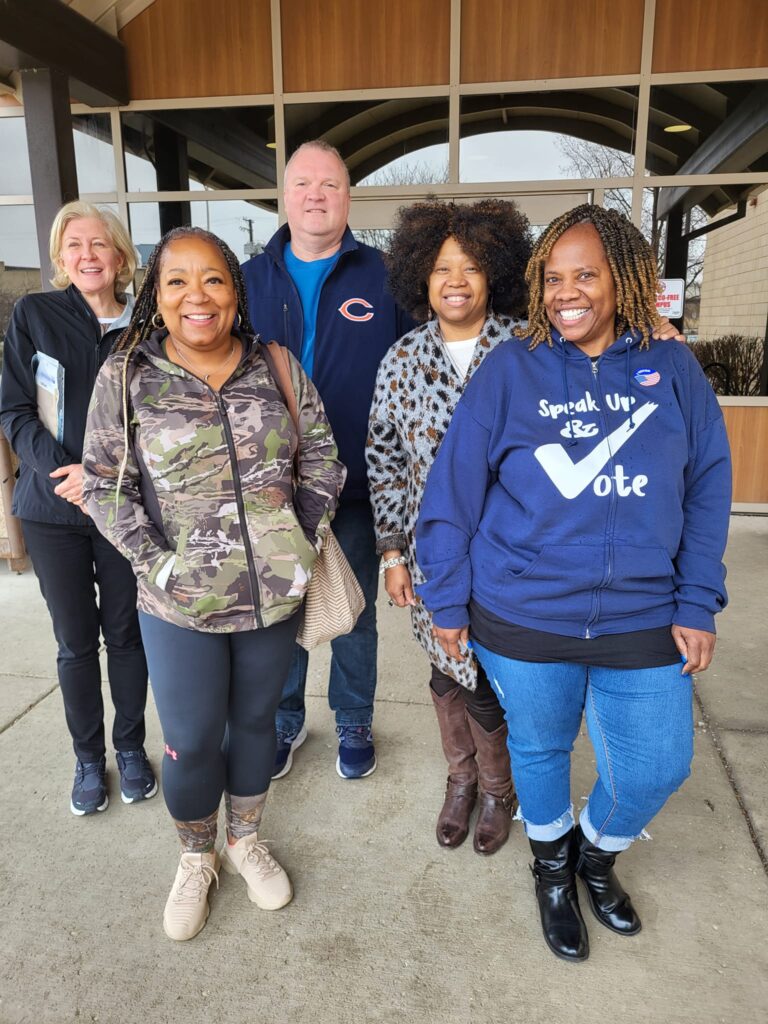 Kudos for a job well done! Second day of Voter Registration in WCJ! Quick correction: Please Note: County weekday hours are 8:30-4:30, not 5pm.
Voter Registration happening now @ Will County Detention Center! Get Out & Vote ! Early Voting is also happening now @ The County Building!
Breast Cancer / Diabetes Awareness: "Get Out To Vote" Promo
JJC Students' Dialoging about Voter Registration
9/20/22
National Voter Registration /Constitution Day! Thanks to JJC for inviting SUAV out to register students to vote. We registered 20 students to vote.
Voting at the Will County Adult Detention Facility" Day 3
Voting at the Will County Adult Detention Facility" Day 4
Vote for leaders who share your values
Your vote keeps your local officials accountable because you push towards change that is transferable on a federal level
Support access to quality health care in your community
Voting shows you care about your community because you are doing what you can to create positive change 
Protect local parks
Ensure good schools for your children 
Have a say in how your tax dollars are spent in your town
Ensure adequate funding for local colleges so that tuition is affordable 
According to the Will County 2019 Consolidated Election, voter turnout was a disappointing 13.16%
Lower voter turnout in local elections actually means YOUR vote has an even GREATER IMPACT! 
Be the change you want to see!